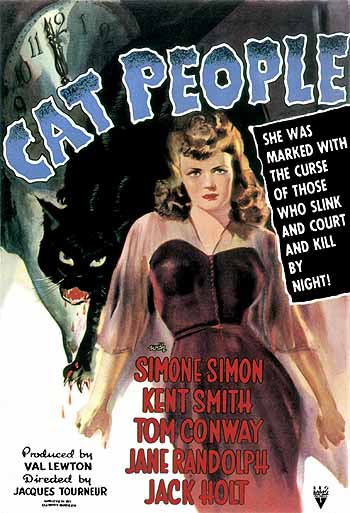 Caught
Cat People (RKO, 1944)
on cable last night. Forgot how suave and dark this film - and producer Val
Lewton
's body of work - really is. Must add to my favorites list. The cinematography is stellar given the fact that the film was shot on such a low budget.
Awesome noir horror flick. A tale about a cursed woman who can't get aroused, else she turns into a raging wild animal and goes on the prowl for blood.
I've always loved the work of RKO poster illustrator
William Rose
- the artist responsible for so many amazing noir, suspense and horror posters at that studio. He was also W.R. Hearst's big illustrator.
Check out some of Rose's work
here
. He's also the guy responsible for the posters for
Citizen Kane
.